Each month, Sally Snacks rotates one of three charities with a $1.00 donation/bag.
One of these charities, the AVHMF is particularly close to my heart as it focused on canine cancer research. The AHVMF (The American Holistic Veterinary Medical Foundation) is dedicated to supporting research in holistic veterinary medicine. Holistic medicine often has answers to chronic disease that use methods with few to no side effects. It may have an answer that is non-existent in conventional medicine. But this type of research is always under-funded and overlooked.
Dr. Richard Palmquist (scroll to the bottom of that link for his never before given to any company endorsement of new SUPERFOOD SALLY SNACKS) sits on the board of AHVMF. Not only has he been a big supporter of Sally Snacks since the beginning, but he was Sally's vet during her cancer battle. He's also widely regarded by dog lovers of Los Angeles as a leader in veterinary holistic treatment. Dr. Palmquist, like me, believes in integrated treatment for dogs, which means a combination of Western and Eastern medicine.
I am encouraged by the progress so many wonderful people are making in the area of preventing and curing canine cancer, including YOU, my Dog People, who are reading labels and demanding better options from the Pet Food Industry.
READY FOR SOME MORE GOOD NEWS! Keep reading below....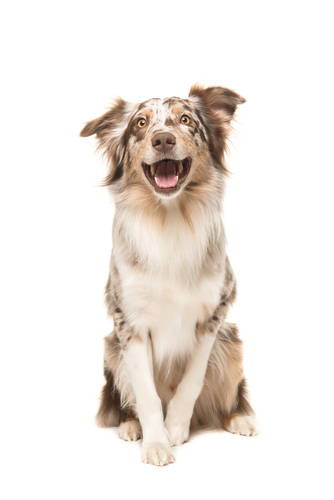 4 REASONS
TO BE HOPEFUL
ABOUT ENDING
CANINE CANCER
1. CURCUMIN RESEARCH -A study funded by AHVMF showed CURCUMIN (the active ingredient in Turmeric) works as well as the pharmaceutical anti-inflammatories knows as NSAIDS.
SALLY SNACKS uses Organic Turmeric in each of our flavors!
2. TARGETED GENETIC FUNDING - Five million dollars was recently raised by startup One Health for Fidocure, a gene sequencing program to better understand and treat a dog's cancer. From there, the best therapeutic and treatment programs can be tailored to the individual dog. An added benefit is that the cost of treatment would be lowered as well (because it's ore targeted and focused).
3. BONE CANCER VACCINE - In October 2018 at the Veterinary Cancer Society annual conference, researchers from the University of Missouri presented their initial findings of a clinical trial of a new patient-specific targeted treatment: a vaccine created from the dog's own tumor that harnesses the power of the dog's immune system to eliminate the cancer.
4. CLEAN LABEL INGREDIENTS FAST MOVING SECTOR OF THE PET FOOD INDUSTRY -
There's so much we can't control in our dog's environment, and as dog owners we can't fund research studies. But we can control what our dogs eat, and personally I think it is the most important choice we make for our dogs.
If you guys hadn't demanded more transparency, honesty, cleaner ingredients, and actual nutrition (hello, the word "natural" means nothing!) from the Pet Food Industry, trust me it wouldn't have happened.
You know about the potential long terms risks of kibble. You know that fillers are junk. And you're saying not to Antibiotics and Added Hormones.
I know this to be true because I was one of you. I am one of you. I started Sally Snacks because what I wanted for my dog didn't exist. And you supported me.
We are the Revolution in Animal Wellness. We will change the statistics.
Because we care. xx Lisa
---
1 comment
---
---